News — drug detection
Posted by Adam Belrango on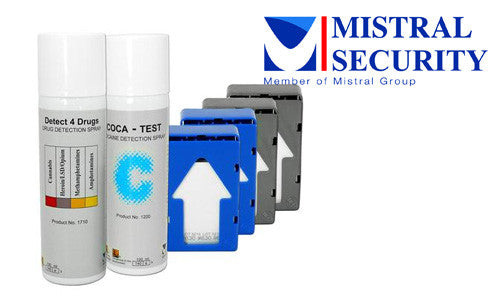 Mistral Security
's Aerosol products provide the most cost effective drug test available.  These aerosols require the use of collection or test papers.  You can save by purchasing our
aerosol bundles
, which include the aerosol drug identification and detection products with the necessary test papers.
Posted by Jeff Ryan on
The drug identification
PenTest
from
Mistral
is an individual ampoule-based hand-held colourimetric drug detection product.  The
PenTest
line of products is a collection of single or multi-drug identification kits that provide law enforcement, and anti-narcotic users, with a reliable field test kit for trace or bulk drug detection.  Each test packet contains a
PenTest
, two test papers, a colour chart, and an instruction sheet.