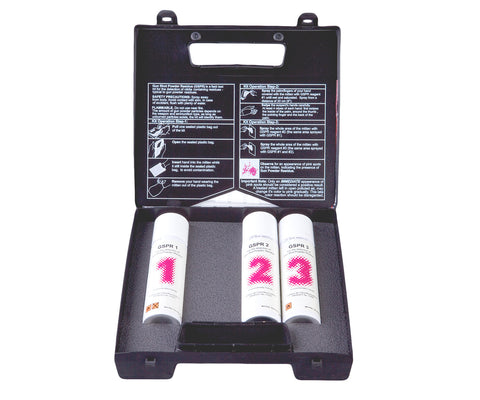 Gun Shot Powder Residue (GSPR) Test Kit - Forensics
The latest crime scene investigation tools from Mistral Security - Gun Shot Powder Residue Test Kit (GSPR) allows law enforcement officials to quickly recognize shooting suspects. Secure, effortless to apply, handy and accurate, GSPR is a preliminary forensic field spray test kit.
GSPR is an important forensic instrument that could be use by law enforcement field officers and investigators, military field units, and with other forensic needs.
GSPR test kit can detect down to one gun shot for residue
Gun shot powder residue test works with different types, calibers and conditions of weapons and ammunition
This new forensic gun powder detection test kit effective in different environmental conditions
GSPR provides test results immediately
The forensic gun shot spray test provides protection against cross contamination
The most cost effective on the market of forensic tools for gun powder detection and recognition
GSPR manufactured under ISO standards
---
We Also Recommend