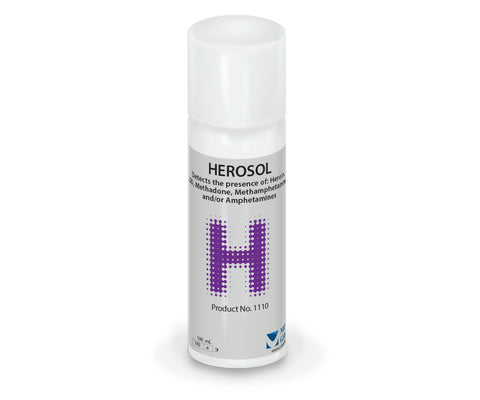 Herosol - Drug Detection Aerosol
Herosol is a unique aerosol based field test kit for the detection and identification of Heroin, Amphetamines, Methamphetamines, LSD, and related drugs.  Using Mistral Collection Papers (#530, Grey), simply wipe the suspected surface or touch the substance and spray with Herosol.  A purple colour reaction on the Collection Paper indicates a positive reaction.
Aerosols are the fastest and easiest to use presumptive drug tests on the market, detecting both trace and substance levels of drugs. These kits are inexpensive, easy-to-use, and easy-to-handle. You can mix and match any test you might need.
Features:
Detects trace drug residues
Bulk drug detection and identification
Will not destroy evidence
---
We Also Recommend